COVID-19 Safety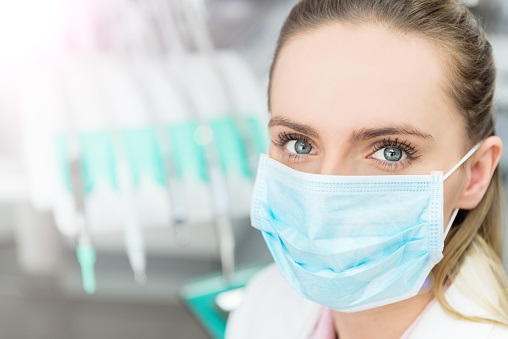 Office Updates

Welcome back!

Our community has been through a lot over the last few months, and all of us are looking forward to resuming our normal habits and routines. While many things have changed, one thing has remained the same: our commitment to you.

On June 8th we slowly opened our office for non-emergency patient care. We ask that you like and follow our Facebook page for updates. We post the very important information there.

We have been able to see and schedule appointments for most of our patients. If we have been unable to contact you after the COVID-19 shutdown (and therefore, you do NOT have an appointment scheduled yet), we ask you to please call our office at 781-221-7171 to schedule an appointment. You can also book an appointment right on our website.


What We're Doing

As we help you create your best smile, a clean, safe environment has always been a top priority for our practice, and you may have seen this during your visits here. Our office follows infection control recommendations made by the American Dental Association (ADA), the U.S. Centers for Disease Control and Prevention (CDC), and the Occupational Safety and Health Administration (OSHA). We follow the activities of these agencies so that we are up to date on any new rulings or guidance that may be issued. We do this to make sure that our infection control procedures are current and adhere to each agency's recommendations. All clinical staff will be wearing required PPE (Personal Protective Equipment), including gowns, head covers, gloves, N95 masks and face shields or goggles. In addition, all our staff are screened on a daily basis.

You may see some changes when it is time for your next appointment. Some of these are NASA-grade air purifiers with PhotoCatalytic Oxidation (PCO) technology, and an extraoral dental suction unit designed to safely capture chairside aerosols. We made these changes to help protect our patients and staff. For example:

| | |
| --- | --- |
| • | The day before your appointment you will receive a text message with some screening questions. You may be asked those same questions again when you are in the office. We will also take your temperature upon arrival. |
| • | We have hand sanitizer that we will ask you to use when you enter the office. You will also find some in the reception area and other places in the office for you to use as needed. |
| • | You may see that our waiting room will no longer offer magazines, children's toys, and so forth, since those items are difficult to clean and disinfect. Instead, we have implemented our "curb side" waiting room. Once you arrive at our office, simply call/text us to check in. We will then let you know when your room is ready and meet you at the door. |
| • | Appointments will be managed to allow for social distancing between patients. That might mean that you are offered fewer options for scheduling your appointment. |
| • | We will do our best to allow greater time between patients to reduce waiting times for you, as well as to reduce the number of patients in the office at any one time. |
| • | We have made these changes to help protect our patients and staff as well as to make sure we are following mandates from the State of Massachusetts. |
Within 24 hours of your appointment:

Click HERE to fill out our required wellness form prior to your appointment. You will also receive this link via text the night before if you have SMS notifications enabled with our office.


The Day of Your Appointment
| | |
| --- | --- |
| 1. | Make sure you have SUBMITTED your wellness form. Without these, we cannot start the appointment. To avoid running behind, please make sure you submit it before arriving. |
| 2. | Once you arrive at our office, please REMAIN in your car and text us at 781-912-3086 (text line only) or call 781-221-7171 (call only) to inform us you have arrived. |
| 3. | Once we are ready for you, we will contact you by text/call and are asking that ONLY the patient enter the building. If your child is not able to attend their appointment alone, ONE parent or guardian may accompany them. Please make sure to bring your own mask (patient and guardian). |
| 4. | Once inside the office, you will be greeted by one of our staff who will be using a no-touch thermometer to take the patient's temperature. If the recorded temperature is over 100°F, we will have to reschedule your appointment. |
| 5. | We will also use a pulse oximeter to check your oxygen levels. If the recorded reading is below 90%, we will have to reschedule your appointment. |
| 6. | Please call us to notify if the patient tests positive for COVID-19 in the 14 days after their appointment. |
| 7. | Please notify us if you have been sick in the last two weeks or have had contact with someone who has been sick in the last two weeks. You will not have to wait an extended period of time if you reschedule your appointment due to illness or suspected contact with someone exposed to COVID-19. We will reschedule your appointment to reflect a 2-week waiting period. |

Thank you for being our patient. We value your trust and loyalty and look forward to welcoming back our patients, neighbors, and friends.

We look forward to seeing you again!

WELCOME BACK!

Dr. Shaibani and Team