Wisdom Teeth Extractions

Burlington, MA


In general, we want to save teeth when possible. There are very few exceptions. One exception for extraction is when we can predict the future problems that tooth can cause. Our third row of molars, commonly known as our wisdom teeth, can be the source of a lot of future problems. At Dental Care of Burlington, we are happy to review these hazards and discuss our predictions specific to your teeth.

Our wisdom teeth gained their name due to their late arrival, they are the last set of permanent teeth to come in. Their late arrival and distant placement in our mouths have proven to be problematic to our oral health. We recommend the removal of wisdom teeth because: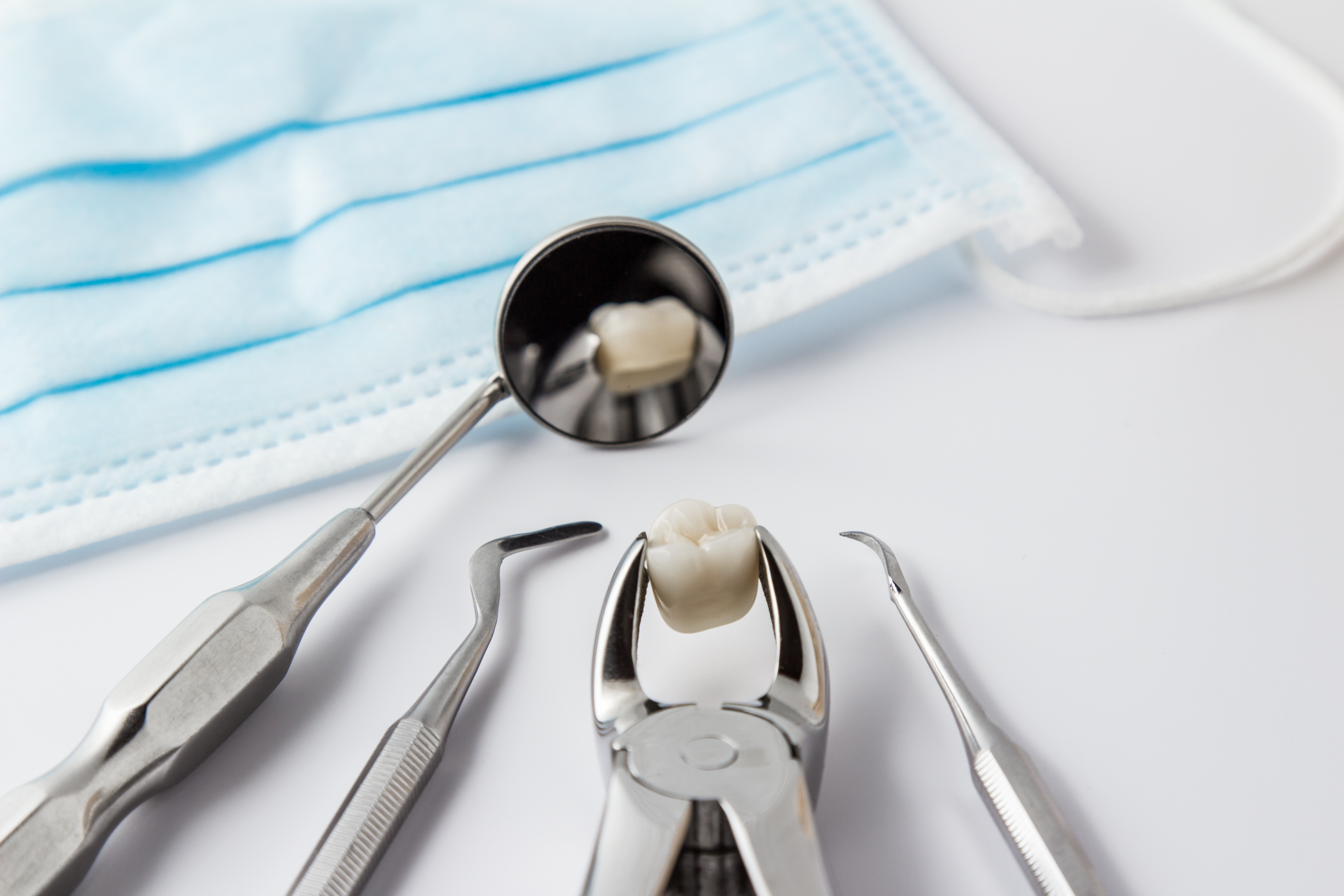 | | |
| --- | --- |
| • | Inadequate Space: The human jaw is now known to have been larger at an earlier stage in the evolutionary process. Our third row of molars, or wisdom teeth, would have had plenty of space to come in. Today, spacing is limited, and for most patients, the wisdom teeth can't move into positioning correctly, so they either become impacted or they push neighboring teeth out of the way changing the person's bite. |
| • | Impacted: An impacted tooth is a tooth that is unable to move into position. It may be entirely unable to move, partially, or even only slightly able to fully ascend. Whatever the degree of impaction, an impacted tooth increases the chance for disease to develop and infection to occur. This is due to the spacing around the gum tissue where the tooth is trying to break through and can't. The gum tissue is opened, leaving space for food debris, plaque, and bacteria to gain access. |
| • | More Susceptible to Disease: The distant placement of your wisdom teeth makes them more difficult to brush and floss correctly. Wisdom teeth are much more susceptible to developing caries, cavities, decay and infection. |
| • | Extract before the Roots Grow: We want to extract your wisdom teeth before the roots grow long and form a hook. There is an ideal time to extract wisdom teeth, we want to extract when there is enough tooth structure to pull, but not so long that the roots have extended. This is about the age of young adulthood. Wisdom teeth extraction later is more painful and potentially more dangerous. It is best to solve the issue before it becomes a larger problem. |
Wisdom Tooth Extraction Procedure

The extraction of teeth is categorized as either surgical, or non-surgical. In most cases, wisdom teeth are extracted using surgical methods. This means that we need to make cuts to gain access to the entire tooth. The procedure begins with ensuring the comfort of the patient. The sedation we use is dependent on how many wisdom teeth are being extracted. Once comfortable, the tooth is then quartered, or broken into smaller pieces and removed. We generally need to make cuts into the tissue to remove all of the pieces. The area is then sutured closed and the patient is sent home for healing.

Post surgery, you can expect to be uncomfortable for a few days. We recommend following all post-op steps we discuss with you, including watching for signs of infection and keeping bleeding under control. If you experience any symptoms that seem unusual, we ask that you seek immediate medical attention.