Are Dental Implants Safe?

Burlington, MA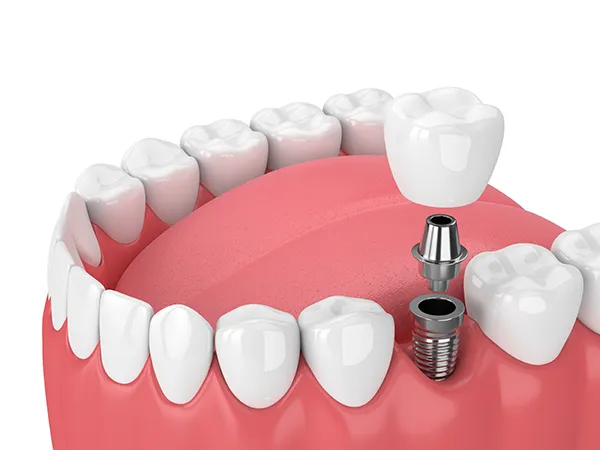 Dental implants have been in the market for nearly three decades, with technology improving them from time to time. Their advantages over other replacement options, such as bridges and dentures, become more widespread as they become more popular. However, it is important for patients to get clarification on dental implant safety. Dental implants come with some risks, such as complications and side effects. However, these instances are rare and experienced dentists can greatly help avoid such situations.

At Dental Care of Burlington we handle several dental patients daily. We mainly use dental implants to help replace missing teeth, thanks to our experienced and skillful dentists who make good use of our modern equipment to ensure efficient and fast dental implant procedures.


Dental Implants

Dental implants help replace decayed, damaged, or missing teeth. So far, it is the most efficient and effective tooth restoration method that helps patients restore their smile and offers a long-term solution to tooth loss. Dental implants are made up of a small titanium root placed in the gum and a crown placed on top.


Dental Implant Procedure

The procedure starts with the dentist examining the overall dental health using a CT or CBCT scan. Bone graft or a tooth extraction will always be performed in this phase to help create a stable ground for the dental implant. If a patient recently had a tooth extraction, they will have to wait up to three months for the site to heal.

After the site has fully healed, an implant will then be inserted. In most cases, it will take three to six months for the implant to be ready. After three to six months, a crown will be installed. The crown looks and resembles a natural tooth.


Dental Implant Restoration

Dental implant restoration is a teeth replacement form involving an abutment, implant, and artificial tooth. An implant is a surgical post placed onto the jawbone with missing teeth. It acts as the root for dental implant restoration. The abutment is attached to the implant, which helps connect the restoration and the implant. The dental implant restoration procedure will be determined by the number of implants that need to be performed.


Are Dental Implants Safe?

Dental implants are very common in dentistry. They have existed since 1981, with few patients experiencing complications or adverse reactions. They integrate well with the jawbone and are biocompatible. They are also lightweight and durable, which makes them a perfect choice for replacing a missing tooth. Dental implants can last a lifetime with good oral care, such as brushing, flossing, and frequent dental checkups.

Dental implants are a perfect investment for anyone with a missing tooth, as they offer a permanent restorative solution. They are very affordable to install and maintain and can last for decades.

At Dental Care of Burlington we help individuals with missing teeth to restore their lost smile. Our experienced dentists strive to offer a permanent solution to your missing teeth. Visit us today or call us at 781-221-7171 to learn more about dental implants or schedule a consultation.