Dental Implant Restoration

Facial Aesthetics Burlington, MA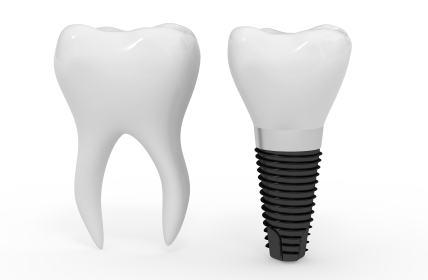 If you have a missing tooth, a dental implant restoration might be just what you need to restore that lost smile. Made up of two main components, the procedure aims to provide you with an artificial root and a restoration to replace your lost tooth.

At Dental Care of Burlington, our highly acclaimed doctors Dr. Kamand Shaibani and Dr. Thomas Rafferty recommend it mainly because of its bone preserving properties. From adding strength to the patient's jaw to ensuring that the tissues have all the stimulation they need, the procedure should be the right solution for a tooth falling out.


What to Expect Before the Procedure

More often than not, the number of teeth a patient has lost determines the course of action they should take. Since everyone has a unique situation, a generic approach cannot be applied. Nonetheless, patients always get a chance to choose the type of materials used in the making of their restorations. This is where Dr. Kamand Shaibani will be your guiding light and will help you choose the right type of material to ensure that it matches the rest of your teeth.


Eligibility for Dental Implant Restoration

The thickness of a patient's jawbone usually determines whether they are eligible for a dental implant restoration. This is because only a thick jawbone can hold the implants in place. In case a patient lacks the required bone density, they might have to get a bone graft first.


The First Appointment

The first surgery usually involves your dental surgeon injecting the target area with a local anesthetic. This is done to eliminate any sensation of pain or discomfort. They might also make an incision into the gums to access your jaw. Then, they push the implant into the drilled hole and ensure it fuses well with your bone tissues. This way, the dental implant becomes a part of the patient's jaw and gives it just the right amount of stability.


The Second Appointment

During this session, your dental surgeon reopens the incision to access your dental implant. They might attach an abutment to the implant before using sutures on the cut. They might also take an impression to make the restoration and attach it to the crown. However, patients usually require a couple of weeks to heal from this surgery before going ahead with the restoration. At Dental Care of Burlington, we make sure to inform you of all the details involved and make the procedure as comfortable as possible.


Schedule Your Consultation With Us Today

Dental implant restoration can take two or more sessions depending on the patient's condition and our dental surgeon's recommendation. For more information regarding your dental implant restoration, contact Dental Care of Burlington by calling us at 781-221-7171 today.